past projects
Switzerland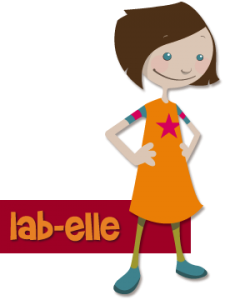 lab-elle screens children´s picture books in the french part of Switzerland and assigns a label if considered gender neutrallook at their website (Catalogue lab-elle) to see a child´s world through "gender glasses"
supported by core funding for the organisation, with a focus on literacy prizes given to illustrated books promoting gender equality for children
plan international (switzerland)
> exhibition "Weil wir Mädchen sind" 26.1 – 26.5 2012 at Polit-Forum Käfigturm in Bern

> 11th October 2012: celebration of the 1st ever International Day of the Girl Child: launch of Plan's global campaign Because I am a Girl (BIAAG) to fight gender inequality, promote girls' rights and lift millions of girls out of poverty.
more information can be found here
because i am a girl – see the video here
and what about boys? – see the video here

Kenya
support of resource center for women and girls including renovation of a hall where community peace forums, reproductive health talks, girls forums, civic education and other events can be held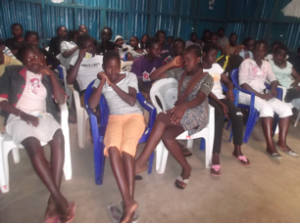 kibera women for peace & fairness (polycom)
a women empowerment and girlchild welfare organization based in kibera slums working to empower girls to manage their lives positively.
supporting the project of "talking boxes": boxes placed in schools gives a chance for girls to anonymously ask about issues they are facing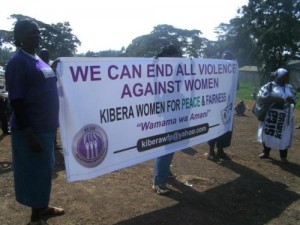 see a video of the women of kibera here
business solution to poverty: empowering women entrepreneurs
training (life skills, entrepreneurship, financial literacy, employability) of girls out of school in order them to start small individual businesses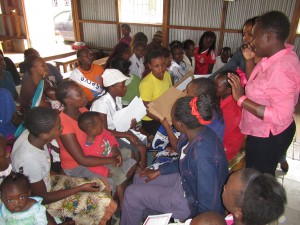 ruby cup is a safe, healthy, and sustainable alternative to tampons and pads.
support of:
> determining the feasibility of the ruby cup social model in diverse regions of kenya and uganda
>the conduct of educational workshops
>the conduct of radio spots and awareness events in order to make ruby cup´s model sustainable
see a video of ruby cup in kenya here

Nepal
Goal
Introduction of the GOAL program to the local government school Shree Bidhajyoti Higher Secondary School in Mallaj:
training of 2 facilitators and weekly sessions following the Goal curriculum which includes volleyball games 
support of the first Nepalese women to climb to top of Annapurna IV (7525m)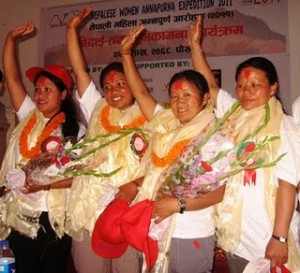 read the 2011 newsletter here
others newsletters here
social and economic empowerment of girls: strengthening women cooperatives
days of training are conducted in order to introduce the concept of savings and credit, as well as the roles and responsibilities of cooperatives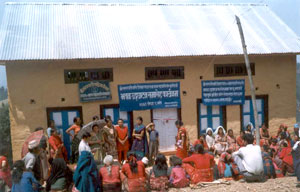 Rwanda
trust and care
vocational training for vulnerable girls

Eritrea
suke
fighting female genital mutilation in eritrea's poorest provinces through dialogue with village communities, education and theatre

Ecuador
fundamyf
supports local indigenous women entrepreneurship in mountain areas eg. raising of guinea pigs

Afghanistan
international bridges to justice
afghanistan: sponsorship of prize for best female defenders project targeting women and juvenile girls prisoners

Cambodia
gouttedeau
supports the set up and maintenance of children playgrounds in phnom penh